The RealClearPolitics blog does
a great clarification piece today
on the
New York Times'

doom and gloom
front page story on Iraq. Yesterday,
the

Times

led with a story
about how that humanitarian organization Hezbollah is rebuilding the shattered lives of the Zionist's victims.
Does
anyone
still seriously think the
NYT
does actual journalism any more? It makes this even funnier - and sadly true: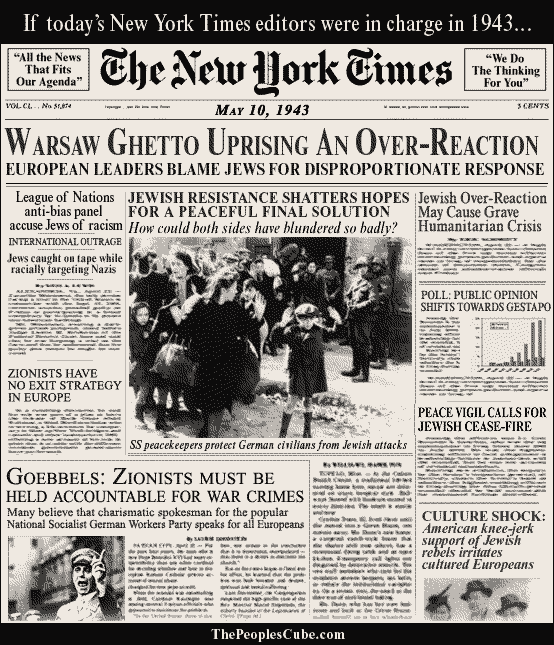 The People's Cube
via
Michelle Malkin
.